AP United States Government and Politics
Advanced Placement classes are generally more difficult than regular courses. While you may end up with a few more nights of homework than your other classmates, it will definitely pay off. While you are getting your first high school social studies credit, you also are obtaining a college credit as a freshman (which looks really good on college applications btw). While you may have to sacrifice some of your free time and dedicate it to studying or making up essays, after you finish the AP exam, you'll realize how rewarding hard work can be.
Expectations
As I previously stated, this course will not be like anything you've taken before. This class is set up to mimic a real college classroom, and you'll be expected to work and behave like so. As long as you give it your all, this class is easily accomplished. While you may not realize it now or as the year progresses, all your hard work will definitely pay off.
Success

To succeed in this class, you only need to focus and try. That's it. If you follow Mr. Brock's advice, study how he suggests, and dedicate your time to GOPO, you will get a passing exam grade. You'll find soon enough that Mr. Brock cares about his students greatly, but he will not give you an A based on who you are. He can't chose your AP Exam score. 90 percent of the learning in this class will come from your own studying. Work ethic will equal success here.
Jamison Herbert Brockingham
Mr. Brick is a great teacher, and the way he teaches is most beneficial in preparing you for the AP exam. His memes are ok, but the way his classroom environment is chill and laid back all account for his success in preparing kids for college. While most things you will learn in this class are reaaaaaaaaaaaaaaaaaaaaaaaaaaaally boring, you won't notice how boring they truly are because of Mr. Brock's constant encouragement and humor.

Essays

If you take one piece of my advice on homework, let it be this; do NOT wait until 10pm the night before your essay is due to start writing it. I did that literally all year and when I got a grade I hadn't hoped for, it was entirely my fault. Brock doesn't really give that many essays, so when he does, please take them seriously. Essays are usually written in MLA format which may be foreign to you. They are also written on an app called canvas which is also different for you. They are taken straight from past AP exams and he grades them as such.You will usually have an essay with every unit exam.

Studying
The amount of studying I put in the class definitely allowed me to maintain an A all year. You cannot expect to drift all year and pass the class, let alone the AP exam. You must be committed to your work, and if you are not able, this may not be the class for you. If you want the college credit you must be willing to work, and not just expect it to come to you, because there is no way it will. Studying is just one of the harder parts of this class, but after you have completed the class it will totally be worth it.

The AP Exam

The end of the year in this class will be a huge stress ball. Constant AP practice tests, reviewing 24/7, and daily 10 question quizzes. All that and more is what it takes to prepare you for the exam. The exam will be almost identical to the practice tests you'll do, so don't stress too much. Just like Brock will tell you, the worst thing you can do is psych yourself out.

A Haiku 4 U

AP Go and Po
Herbie can get you a five;
pray to krieger, bless

Powered by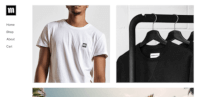 Create your own unique website with customizable templates.